Relaxslim Bebida Puro Citrato De Magnesio En Polvo Anti Estres Duerme Mejor Help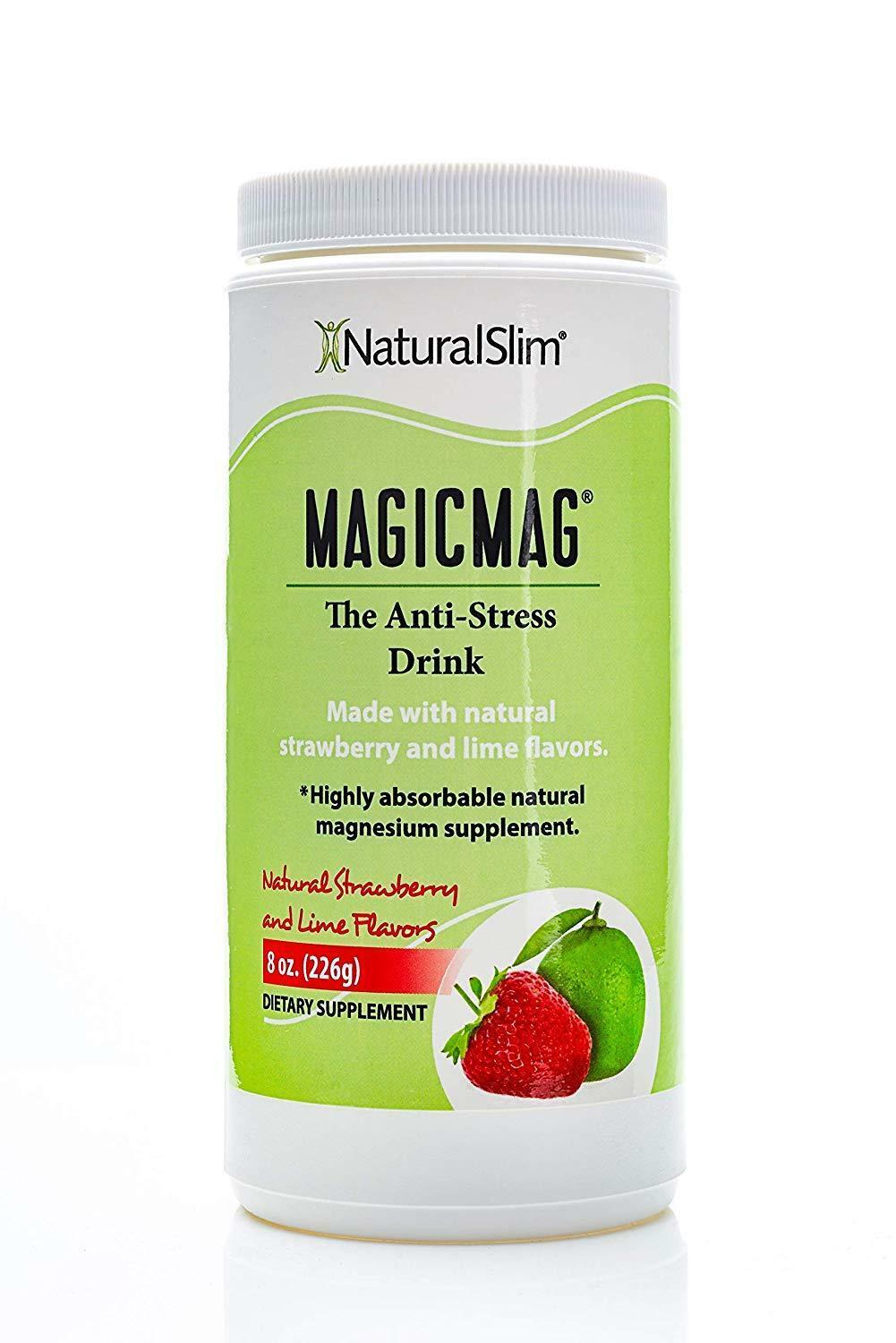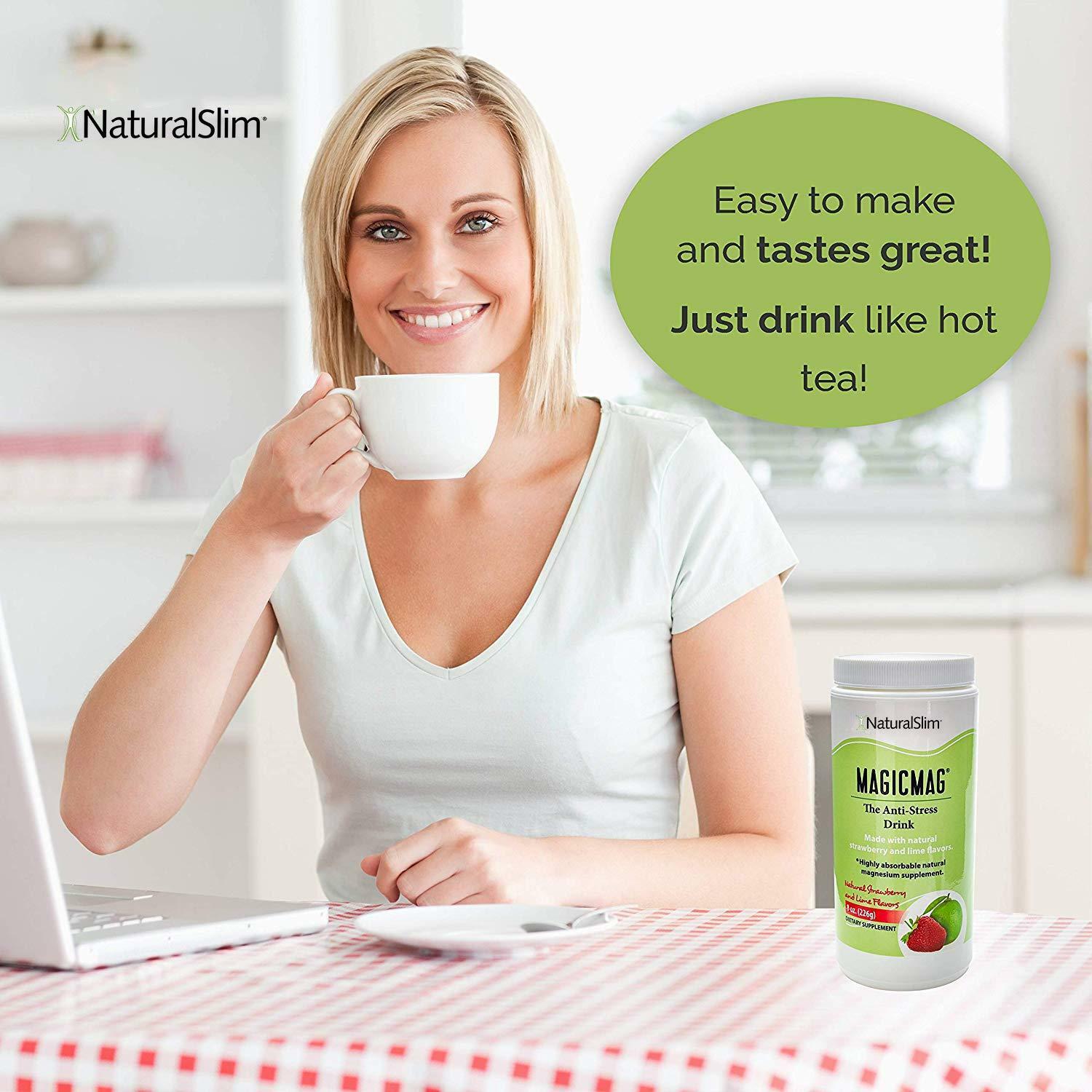 Summary
El mejor polvo de magnesio
Hecho en EE.UU
UNA DEFICIENCIA DE MAGNESIO PUEDE AFECTAR SU SALUD Y METABOLISMO. Algunos de los síntomas causados ​​por una deficiencia de magnesio son: Dolor de espalda
Estreñimiento Dificultad para dormir; insomnio Tensión muscular excesiva Fatiga o debilidad Dolores de cabeza; migrañas Baja energía Metabolismo lento y dificultad para adelgazar
UN 80% DE LA POBLACIÓN ES SUFICIENTE POR DEFICIENCIA DE MAGNESIO: las deficiencias de magnesio son causadas por varios factores: no comer suficientes verduras y ensaladas, situaciones emocionalmente estresantes, medicamentos (diuréticos, antibióticos, anticonceptivos, insulina, cortisona), ejercicio riguroso, diabetes, digestivo problemas o exceso de calcio en su dieta.
MAGIC MAG ES UN SUPLEMENTO DE MAGNESIO NATURAL ALTAMENTE ABSORBIBLE QUE AYUDARÁ CON LA DEFICIENCIA: este polvo de magnesio se absorbe fácilmente y tiene un gran sabor, y es importante cuando desea complementar su dieta con magnesio durante un tiempo prolongado, suficiente para resolver una deficiencia . Se puede ingerir como un té porque solo requiere una taza de agua caliente y se disuelve fácilmente. MAGICMAG contiene citrato de magnesio, la forma más absorbible de magnesio.
Product Description
MagicMag contiene citrato de magnesio, la forma más absorbible de magnesio, que se ha "ionizado" (activado molecularmente) para que sus células permitan su fácil absorción. El magnesio también se conoce como "el mineral antiestrés".
Descargo de responsabilidad de la FDA: Estas declaraciones no han sido evaluadas por la Administración de Alimentos y Medicamentos. Este producto no está destinado a diagnosticar, tratar, curar o prevenir ninguna enfermedad.
Despierta tu metabolismo
Creado y aprobado por el Dr. Frank Suárez, galardonado especialista en obesidad, metabolismo y pérdida de peso y autor del best-seller "El poder de su metabolismo".
NaturalSlim le proporciona el sistema más eficiente de ayudas naturales disponibles para mejorar su metabolismo.
La bebida antiestrés que deberías tomar diariamente
NaturalSlim Magic Mag contiene citrato de magnesio iónico que se creó a partir de una mezcla patentada altamente absorbible de ácido cítrico y carbonato de magnesio. Magic Mag también viene con sabores orgánicos de frambuesa y limón y stevia orgánica como edulcorante sin valor calórico.
✔ El magnesio ayuda a que sus músculos y nervios funcionen correctamente al equilibrar el calcio en el cuerpo
✔ Al tomar magnesio diariamente, te ayuda a ti y a tu cuerpo a eliminar el estrés fácilmente
✔ Libre de soja, nueces, huevos, lácteos y gluten.
✔ Sin OMG
✔ ¡Viene en sabores de fresa y lima!
CUSTOMER SATISFACTION GUARANTEE
Our goal is to provide Great Customer Service and the Best Buying Experience on eBay.com. Thank you for choosing us!
If you have any question or concern please do not hesitate to contact us, we always answer ASAP!
OUR POLICY
We sell BRAND NEW items. We do not sell used, fake, refurbished, or items shipped from outside the U.S.
SHIPPING
We provide FREE SHIPPING within the Continental United States, we do not ship orders to Alaska, Hawaii, Puerto Rico, PO Box, APO/FPO.
We ship your orders within 3 business days using standard shipping service. Delivery will take 1-5 business days (usually much faster), depending on the purchased item and location.
RETURNS
Returns are accepted within 30 days of the item being delivered. We must be notified of an incorrect, damaged, or defective shipment within three (3) business days from the date of delivery.
Please contact us before any returns. ALL returns MUST include a Label provided by us! All returns are subject to a 15% restocking fee.
The item must be returned in the same condition as it was received (including the original packaging).